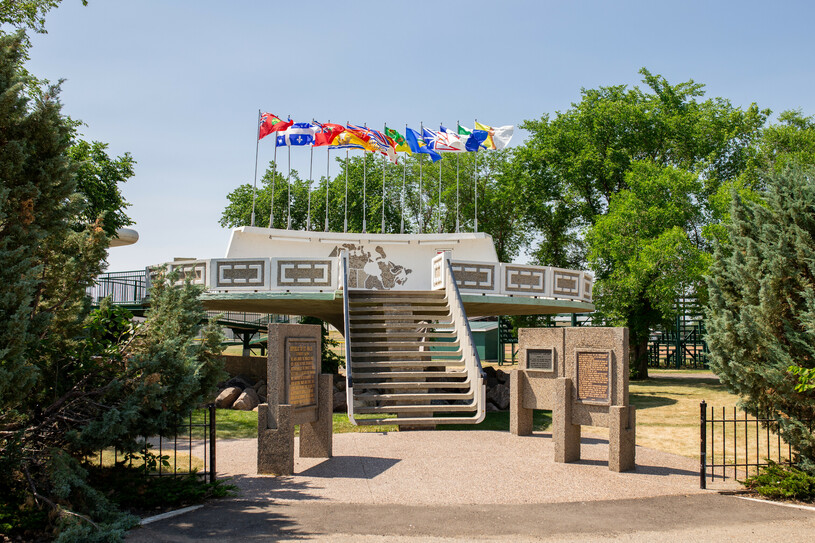 The Landing Pad
Out of this world... 
In 1967, a proposal was made to build the world's first UFO Landing Pad as a landmark for the Town. The Government of Canada responded to this proposition and, during the grand opening on June 3 1967, St. Paul was declared the Centennial Capital of Canada.

In the 1990's Mayor Paul Langevin officially opened an adjacent UFO tourist information centre to welcome visitors. 

Located beside the UFO landing Pad is the Tourist Information Centre.  For hours of operation and more information on the Tourism Information Centre, please follow the link.