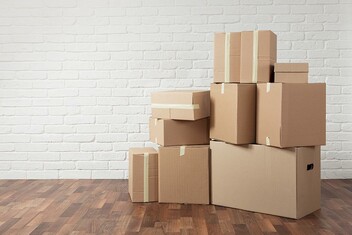 Change of Address
Have you moved recently? Have you checked if your land title has the most current mailing address?  

Please complete this form and return it to the Land Titles Office (without a Document Registration Request - DRR):

Land Titles Office
Box 2380
Edmonton, AB  T5J 2T3
For more information, please contact the Land Titles Office at 780-427-2742 or the Town Administration Office at 780-645-4481.
Changes to your Land Title must be submitted through Alberta Land Titles Office.  It is the property owner's responsibility to keep the Land Title up to date.  This form will be sent to all residents in their 2021 Tax Notice to check their address and confirm that the Land Titles Office has the most current mailing address.
Changes made to your Land Title are received electronically by the Town of St. Paul from the Province of Alberta Land Titles Office.  
Please ensure the legal description of your property (this can be found on your tax notice or land title) is entered on the form.  If you need any assistance with your legal description on the form, you may call the Town Office.

Is there a sample form that I can follow to ensure I have completed the form correctly before mailing?


Yes, please click
here
to access our sample form.
Why do I as land owner need to verify this information?
It is important to verify this information as recently, the Town has been receiving returned mail for important public notices that may affect you directly as a land owner.  At times, we receive the returned mail from Canada Post after the notification period has been closed.
Can I assume if I receive my utility bill and/or tax notice to my current address that my Land Title is already up to date?


No, unfortunately, not. These are different computer software systems and historically, these changes have not taken place in all the different systems for various reasons. 
How can I check my Land Title?


You may check your title by creating a "Guest" Account on the
SPIN II
, the Alberta Land Titles and Surveys Spatial Information System or by going to any registries office and tell the registrar your legal description and ask for a copy of your Land Title.