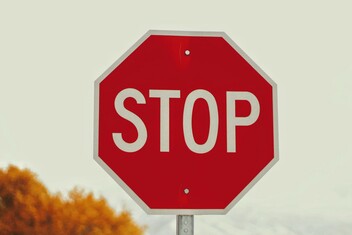 Public Safety
St. Paul's Regional Emergency Management Agency (REMA) is responsible for the planning, coordinating and supporting emergency agencies and resources during major incidents and disasters. REMA is established under the following Bylaws:

· County of St. Paul No. 19 – Bylaw No. 2014-30
· Summer Village of Horseshoe Bay – Bylaw No. 106/2014
· Town of St. Paul – Bylaw No. 1209
· Town of Elk Point – Bylaw No. 731/14

REMA works with all departments, utility companies, other municipalities and nonprofit groups to prepare, respond and recover more quickly when a disaster occurs. The REMA manages the Region's Emergency Management Plan and six Sub-Plans which identifies the Region's resources and organization in the event of an incident or disaster. The entire process and readiness of Emergency Management is compiled in those series of plans. The REMP is the master document developed by various Agencies such as Police, Fire, Municipal Works, and Emergency Social Services. The Director and all the agency representatives of the various essential services agencies meet on an annual basis to discuss and refine plans.

An all Hazards Approach was taken to understand the potential hazards we could be faced with in the Region of St. Paul. We looked back at past incidents, we have look at our current status now, and have tried to be proactive in looking ahead at those potentials for the future. The main plan was developed using the hazards identified in the hazard assessment. The plan is now in place and is ready should it be required. As the plan is a living document and always requires updates and upgrades, it is never 'done', but it is ready to support our Region.
Sign up for Emergent Event Notifications If you would like to receive a notice in an emergent event or information that is happening within our Region, please see the following links below:
EMERGENCY ADVISORY COMMITTEE
The Emergency Advisory Committee is a small committee of elected officials that advise the Regional Emergency Management Agency on the development of emergency plans and programs that are managed and implemented by the Emergency Management Agency. The Director of Emergency Management participates in the Emergency Advisory Committee as an advisor.
The Emergency Advisory Committee consists of appointed Council representatives from each of the four-member jurisdictions. The Emergency Advisory Committee members will determine a Chair.
During municipal emergencies, the Emergency Advisory Committee provides general support to the Incident Commander and acts on behalf of the Municipal Councils, if required.
The roles and responsibilities of elected officials do not include attendance at the Incident Command Post unless specifically requested by the Incident Commander.
The Emergency Advisory Committee considers the response strategy, considering the long-term impact of an incident on people, critical infrastructure, environment, finances, operations, business and industry, and the Region's reputation.
The Emergency Advisory Committee does not duplicate or override the operating control of the municipal CAO's, Incident Command Post or the Incident Commander.