Back to all news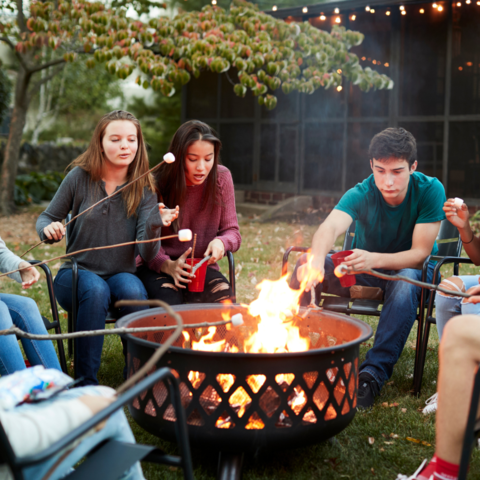 Fire Pit Regulations
The Town of St. Paul reminds residents of Bylaw 2019-02: Fire Department Bylaw and regulations of fire pits on your property.
Construction of a Fire Pit:
a. Pits shall be at least 3 meters (10 Feet) from any combustible structures including fences or decks.
b. There shall be no overhead wires, clotheslines or tree branches.
c. Pits shall be constructed of non-combustible materials.
d. The base of the pit shall rest on sand, gravel or concrete.
e. Fire pits should be less than 1 meter (39 inches) in diameter and depth.
f. All fire pits shall have a metal screen spark guard cover while in use.
Using your Fire Pit:
a. Do not burn garbage, lawn clippings, branches, leaves or yard refuse in your pit.
b. Use only dry, clean firewood. No treated lumber scraps.
c. Keep your fire small. No bonfires.
d. Respect your neighbors. Make sure smoke is going straight up.
e. Fire pits shall be used for cooking or warming purposes only.
Safety Points:
a. Adult supervision at all times.
b. Keep screen cover in place except to add wood.
c. Keep a water hose or pail nearby.
d. Make sure your fire is out when you leave it.
e. Again, keep your fire small.